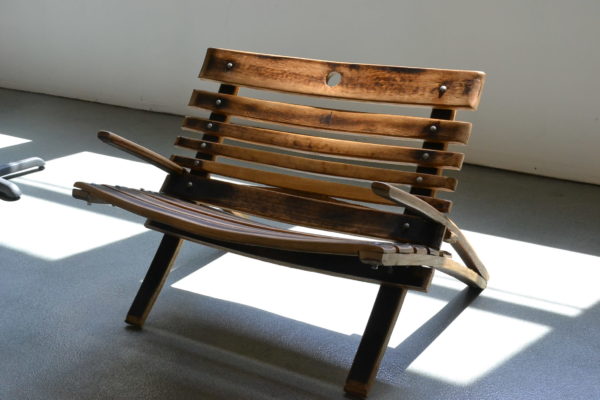 So, apparently I'm blogging… but what about? I'm guessing it will have something to do with furniture or building things-perhaps design… maybe it can be about other stuff too, like why I build the way I do…. yeah, let's start there…..
I, Arlan DeRussy , swear that I want to make stuff, constantly. To me, its not only a form of therapy ( or some odd form of brut yoga) , but ultimately I find myself responding to the expectations of society's lust for perfection.
Nothing I build is perfect  or even close to what some would call a fine piece of furniture or art. I sway towards the ideology of getting a design intent understood rather than perfect. On one hand, I see my method as a cop-out for not being as awesome as the old masters of woodworking, but on the other hand, I see the bulk of my "freeform" work as without the need for total refinement. BUT why? Don't people want an ultra smooth and sweet curvy piece of furniture these days?
While building and experimenting with materials, styles, and preserving the character of these elements , free-form happened…. which is a green light for me to spend more time in the creative realm , than in the production mode…
The freedom of creativity allows stories to form , style to grow, and character to manifest itself.